About Me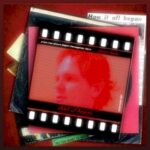 Darren Farris
Just here for the free stuff...
I should say something about myself here. Maybe later.
My name is Darren Farris not Darren Ferris  ...not Darin Farris...not Ferris Buller ...not Bobby Darin ... not James Darren ... not Darren Hayes ...not Darius Rucker ...not Darrin Stevens ... not Darren Criss and not Dionne Farris.
Just getting it out of the way.
Recent Posts