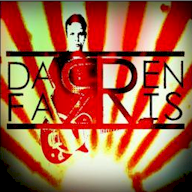 CURRENTLY AVAILABLE FOR FULL BAND PERFORMANCES!
U.S. Full band performance packages starting at $75,000.
International full band performance packages starting at $130,000.
Recorded material requests starting at $5000 for individual sound recording**. Full album compilations are negotiable. Copyrights and publishing will be negotiated.
Most performances the purchaser is given exclusive rights to footage, audio and imagery to be marketed and merchandised at their own discretion without limitations. Copyrights will be negotiated prior to event
** Darren will not sell ORIGINAL music compositions. This is for cover music only. Darren considers all of his original music biographical, personal and a documentation of his experiences and observations on Earth. Furthermore, he retains rights to all original material. However, royalty and Copyright sharing is negotiable for individual sound recording partnerships. All original music will be published under Darren Farris Music ASCAP unless otherwise negotiated.